The Ins and Outs of Working with a Custom Home Builder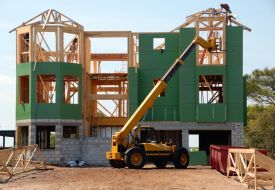 The term dream home has a different meaning to different people. You don't just want a luxurious area surrounded by four walls. You also want an extension of your personality and a match for your lifestyle.
If you have already envisioned your dream abode, it's time to hire a custom home builder. Designing a custom home comes with a lot of choices, decisions, and responsibilities. Since the home building is an expensive process, wrong decisions could be very costly and, in some cases, irreversible.
However, having an experienced custom home builder by your side helps streamline the construction process and make your home building experience an exhilarating one. Let us learn more about working with custom home builders Lake Travis to achieve your dream home.
1. Be clear about your requirements.
Custom home building is all about translating your vision into reality. Hence, you need to assess your expectations from your new home in terms of design aesthetics, dimension, location, etc.
Defining your requirements in detail is crucial to the home building process. You also need to determine a budget for your dream home. If you can't decide on a particular amount, it is advisable to have a price range decided for your dream project. Having a budget in mind helps you avoid shocks and disappointment.

2. Chose a reliable custom home building company
To ensure that your vision is translated into reality, you need to choose a firm that is reputed, reliable and competent. You need to ask relevant questions and do your research before signing the contract.
Your custom builder should have the necessary qualification, a good relationship with contractors and subcontractors, and stable finances.
Check references and reviews before you chose a custom home builder for your house. It is also advisable to check their portfolio of the completed project and visit their recent clients to get an understanding of their services.
3. Communication is the key.
Communication plays a crucial role when working with a custom home builder. You need to ensure that they understand your vision and will be capable of bringing it to life.
A good home builder understands the importance of listening and meeting client expectations. They will be willing to have a thorough discussion with you before they start the design process.
They may also ask questions about your lifestyle and style preferences to provide you with a perfect dream home.
4. Establish a single point of communication.
When building a custom home, or any other project for that matter, you need to avoid confusion at all costs. Hence, it is essential to have a single person to communicate all the important matters during the entire project.
Your homebuilding team will consist of architects, builders, designers, and other professionals. Having a single point of contact also enables you to fix accountability if anything deviates from the initial design.
5. Determine a timeframe for the project.
Building a custom home is a time-consuming process. Hence, it is necessary to fix a time when you want your home to be ready.
If you live in a leased property determining a timeframe becomes crucial as you will want your custom house ready before the lease contract is due for renewal.
To ensure your project is completed on time, it is essential to set checkpoints during the construction process. Checking progress at each checkpoint will also allow you to review the project and suggest necessary changes if required.
However, you should expect minor delays in the process. This could happen even to the most experienced builders. Weather and delay in material deliveries can be one of the major causes of delays. Hence, you should allow for some buffer time to avoid disappointment.
6. Have all the details in writing.
When building a custom home, it is essential to have all the important details in writing. This will include all the design elements, dimensions, pre-determined budget, and the desired timeframe.
Having all the details in writing helps avoid confusion and achieve the expected results.