How to Save Time and Stress when Selling Old House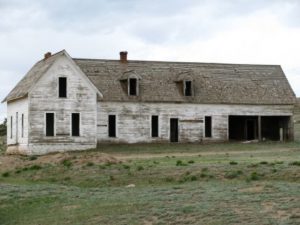 If you own an old house or parental house designed with archetypal architecture, you need to understand the equity that it passes on to you. After having spent your entire childhood and teenage in this house, you may find it hard to part with it. Here, you must remember that old houses need extensive repairs and renovations to sustain the grunt of time. You have to spend lots of money on maintaining them. Under such circumstances, it will be advisable to sell this house and leverage your equity held in it. In this regard, you can consider the professional companies offering cash for a house in your geographical location.
Sometimes, you need to upgrade from a small to a larger house when you find a new job or achieve success in your business. In such cases, you can't abandon your previous home. Remember, empty houses are vulnerable to weather and it can damage the structure severely. Land lording option is also not feasible with an old house. You may end up spending more money on repairs then you earn from tenancy. Similarly, if you are relocated or posted to another place for your job, then you may incur a huge loss in its frequent repairs.
Selling out a pre-owned house is the most feasible option to overcome such situation. In this regard, you should never approach real estate agents because they not only charge heavy fees or commissions to sell your house but also create a lot of confusion among buyer and seller with an intention to increase their profits. They will uncover maximum faults in your house and ask you to get them repaired and renovated beforehand. The equity that you want to realize by selling this house will be vanished in maintaining it. And after this entire ordeal, you won't get any guarantee of the sale.
To overcome this condition, you can consider cash for house companies for their extremely professional services. They are different from Realtors and agents. Moreover, they directly invest in your house. In the recent times, they have emerged as a prominent player in real estate market for selling homes. There are many advantages offered by these cash house buyers. These include:
Buys Houses in As Is Condition
The biggest relief they provide to a seller is purchasing their house in As Is condition. If you have a thorough knowledge of real estate market, you must be aware of the fact that no one really buys a house in As Is condition. The buyers totally reject the houses which are not decluttered and maintained. Sometimes, you will get a long list of things to repair which is next to impossible due to lack of time. However, cash house buyers intend to invest in your home. They are backed by a skilled team that manages to complete the renovation and repair work in the minimum time. You don't have to spend your valuable time over these mundane tasks. House buyers always buy house in As Is condition for your convenience.
Buys Houses in 7 Days
As they buy a house in As Is condition, you don't have to wait for months to close the deal. In fact, you can ask them to close your sale as quickly as possible. You can check to find that they have done record closings by completing a sale within 7 days. Hence, you can sell your house fast to these house buyers. Also, they never ask a seller to clear pending bills and prepare documents. Their skilled team has contacts in every department of local authorities which they can use to clear these taxes and bills on your behalf. Their legal team simultaneously prepares documents to close the deal according to your instruction. Except for title clearance, they manage to clear every legal glitch comfortably.
Buys without Financial Contingencies
Home selling is often plagued by the tedious process of financial contingencies. The buyers put their proposal for appraisal and institutions take months of time to approve it. Sometimes, it is difficult to get financial approval on old houses like yours. In such situation when a deal is stuck in financial contingencies, you have no way out except the dependable cash for house companies.
These companies pay the entire deal amount in cash. There is no obligation of financial contingency with cash buyers as they possess a large capital. They will not make you wait endlessly after the closing is completed in the court.